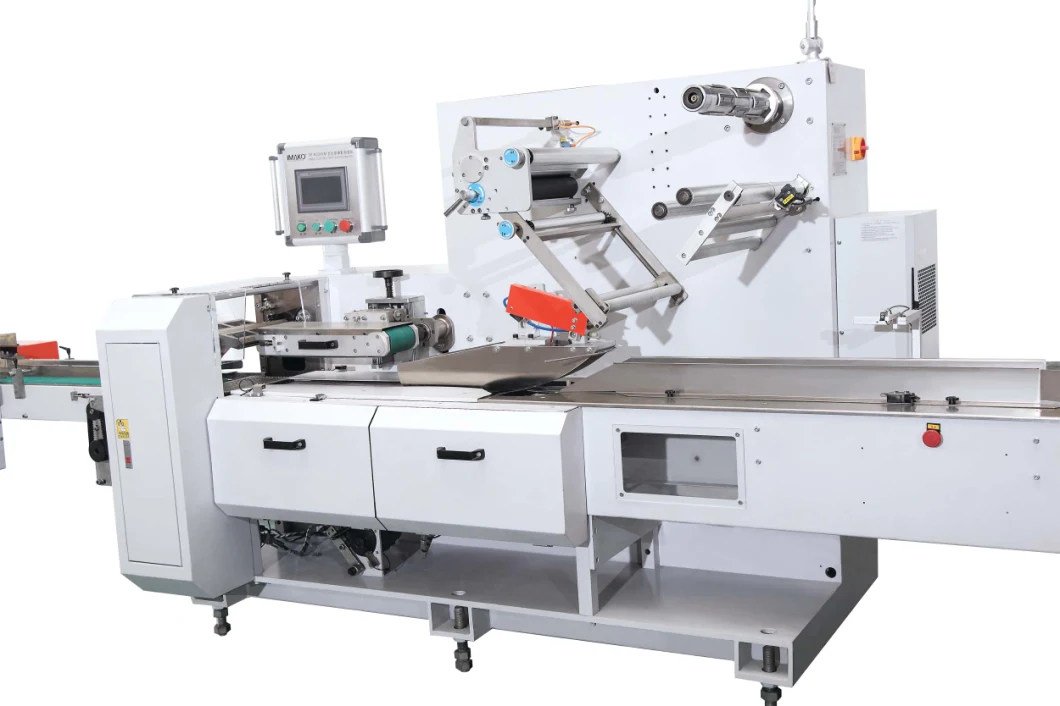 TP-R220M Single Toilet Roll Paper Wrapping Machine
1.
Main technical
advantage instruction
1.1

TP - R220SM single roll paper automatic packing machine is suitable for single toilet paper roll with core or coreless , kitchen tissue, fully automatic packing.
1.2. Paper feeding, film feeding, longitudinal sealing, cutting, coreless paper exhaust, reversing operation actions are driven by servo control method that has complete run function configuration, high efficiency, simple operation, specifications for wide range, quick changeover specifications, convenient maintenance low use cost and other the advantages.
1.3. Packing core toilet paper stable production speed up to 200 pcs/ min.
1.4. Packing coreless toilet paper stable production speed up to 180 / min
Only electronic setting, free conversion is done for tissue length between 80 mm to 195
mm
Parameter
Mode

TP-R220M

Packing speed

(pack/min)

20-220

Max.

Product speed(pack/min)

200 relevant to size

Max width of film(mm)

430

Toilet roll dimension

Length(mm)

80-220

diameter(mm)

80-130

Total power

12 KW

Motor power

3.2KW

Blade

double blade

Film Support

double supports

Double blade

1800KG

Double supports

≤78DB

qualified rate of production

≥97%

)

Machine size

(

L*W*H

mm

)

5500

×3300×1600

Power supply

220V 50HZ

Material of film

BOPP

,SPP,CPP