Program Control Paper Cutting Machine /PaperCutter/Guillotine 137S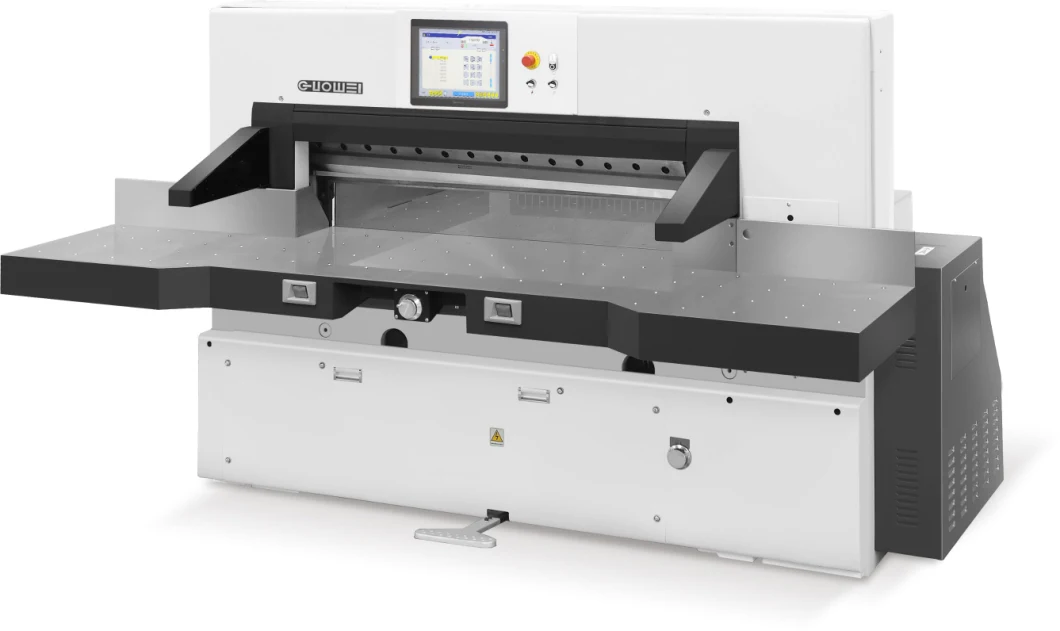 Function
1. 7-inch full touch LCD;
2. The resolution rate is 0.05mm;
3. 60 program units;
4. Over 6000 different cutting positions;
5. The max paper-pushing speed is 5-10m/min.
==================================================

Configuration
1. It has self-diagnostic function of troubles and displays the
operating pattern with dynamic follow-up.
2. It Adopts imported hydraulic components, electric components from
France, Japan and Korea, Taiwan ball lead screw, and imported bearing
of low maintenance.
3. It has linear double guiderail and slotless working table to ensure the accuracy
for cutting and it has IR ray protective device.
4. Optical knife-line alignment, button operated by two hands and single
circulation cutting device make it convenient for cutting.
5. Flat worm speed reducer transmission for cutting


Configuration of Paper Cutting Machine/Paper Cutter/Guillotine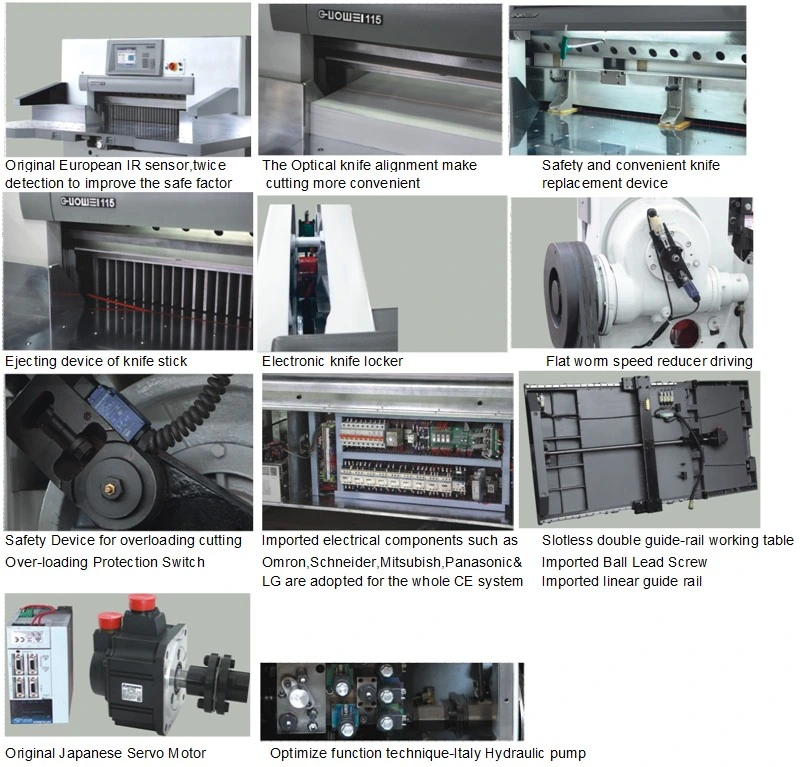 Spare Parts Warehouse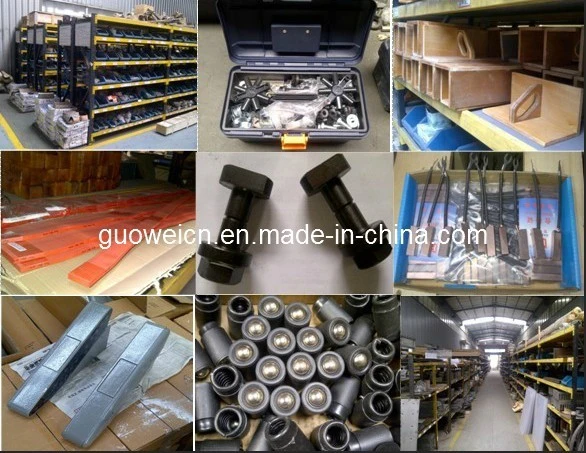 CE Certificate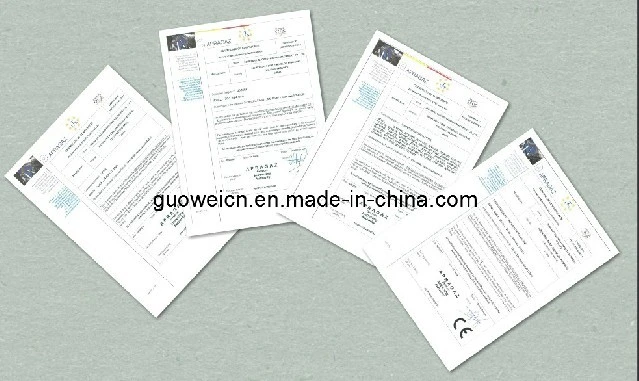 Our Advantages
Experience in paper cutting machine for over 15 years and served customers all over the world. Enjoying high reputation in domestic & oversea market.

We have biggest production, 80%of our cutting machines are for export, so our machine is following closely to quality.

A group of High-tech technical staff

Cooperating with famous group , such as :Schneider,OMRON, MOELLER, LG, Leuze electronic, AirTAC, ABB, NSK, Mitsubishi, Panasonic, atos,brevini etc.
Our commitment
Strictly follow ISO quality control, competitive price, fast delivery

We will not take a chance on selling marginal or poorly made products.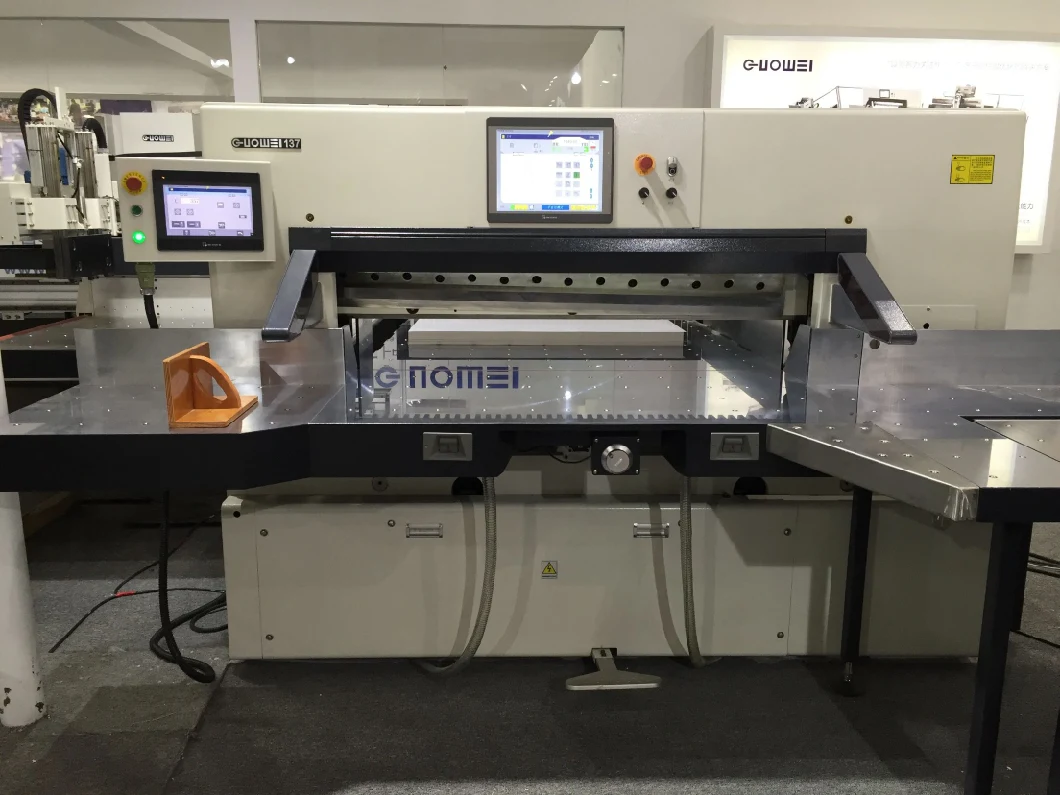 Model
Unit
137
155
166
186
220
Max.Cutting Width
cm
137
155
166
186
220
inch
54
61
65.4
73.2
86.6
Max.Cutting Height
(without false clamp)
cm
16.5
16.5
16.5
16.5
16.5
inch
6.5
6.5
6.5
6.5
6.5
Min.Cutting Size
(without false clamp)
cm
3
3
3
3
3
inch
1.2
1.2
1.2
1.2
1.2
Front Table length
cm
74
75
75
75
75
inch
29.1
29.5
29.5
29.5
29.5
Max.Cutting Speed
times/min
45
42
42
40
33
Max.Clamp Pressure
N
45000
55000
60000
65000
70000
Power of Main Motor
Kw
4
5.5
5.5
7.5
7.5
Paper Feeding Motor
Kw
1
1
1
1
1.1
Air Pump
Kw
0.75×2
0.75×2
0.75×2
0.75×2
0.75×2
Net Weight
Kg
4500
5200
5500
6800
10200
Packing Size(L×W×H)
cm
280×160×215
296×165×215
315×160×215
340×182×230
390x190x270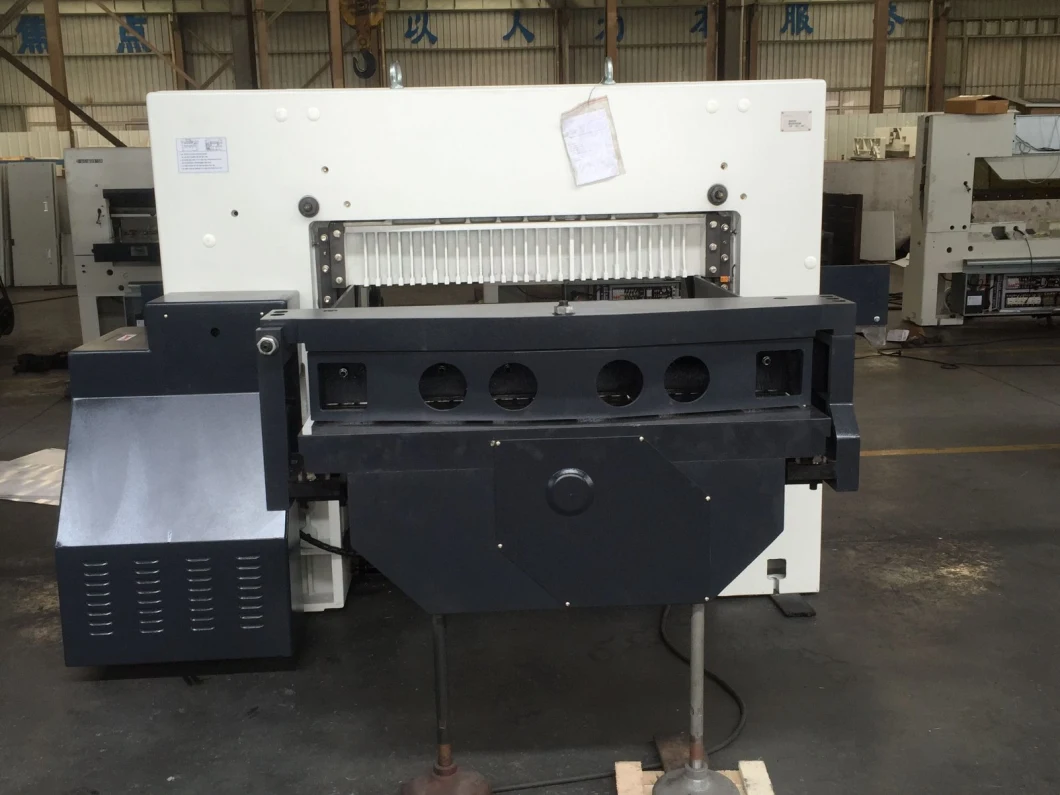 Configuration
Model
S
Imported ball lead screw
YES
Imported double guide-rail slotless working table
YES
Chrome-plated main and assistance working table with air ball
YES
IR photoelectric protection and hands operating protection
YES
Ejecting device for cutting stick
YES
Inside electronic knife locker
CAN
Safe and convenient knife replacement system
YES
Overloading protection device for cutting
YES
Flat worm speed reducer transmission
YES
Optical knife alignment
YES
PLC conrtol system
NO
Imported hydraulic system
YES
Imported electric components
YES
Enlarged side working table
CAN
Soft pressure
CAN
Optimize function
NO
YES: Standard configuration
CAN: Optional configuration
NO: Without this configuration