JPS-650FQ Multi-function Self-adhesiv Sticker Paper and Thermal Paper Slitter Rewinder With Lamination Function
Features:
This machine employs photoelectric track and rectification system, and the magnetic powder clutch is adopted to control the feeding and receiving tension. Main machine adopts frequency conversion speed regulation. The movement of the rubber covered roller is controlled by the cylinder. Sticking and slitting be done at one time , sticking or slitting can be done separately. Accurate slitting, fast speed, easy to operate and manitaince.
Purpose:
1. It is applicable for the slitting tooling of industrial adhesive tape, electronic material, protective film, copper foil, aluminum foil, OPP, PE, PVC, sheet, cloth, etc.
2. This machine is widely used in the industries such as printing, packing, electronics, leather, clothes making, plastic, etc.
Main Technical Parameter:
| | |
| --- | --- |
| Model | JPS-650FQ |
| Max Feeding Width | 650mm |
| Main Engineer Power | 2.2kw |
| Speed | 80m/min |
| Size | 2400x1700x1300mm |
| Weight | 1000kg |
| Rewinding Diameter | 600mm |
| Winding Diameter | 450mm |
| Precision | ±0.1mm |
| Power | 220V 50HZ |
Charatertistics and Functions:
1. This machine is slitting equipment of high precision and high sensitivity, with inflatable bearing used for feeding and receiving materials.
2. Imported magnetic powder clutch is adopted to control the tension.
3. Imported gas sensitive device is adopted to detect the rectification of rolling, with fully automatic hydraulic rectification control.
4. Automatic detection, rectification and metering can be realized.
5. It is characterized be accurate slitting, fast slitting speed, ease of operation and maintain
After-service:
1. Warranty for machine: 12months
2. After-service: A reply within 24 hours
3. A free training in our factory available before delivering machines.
JPS-650FQ Multi-function Self-adhesiv Sticker Paper and Thermal Paper Slitter Rewinder With Lamination Function --- Version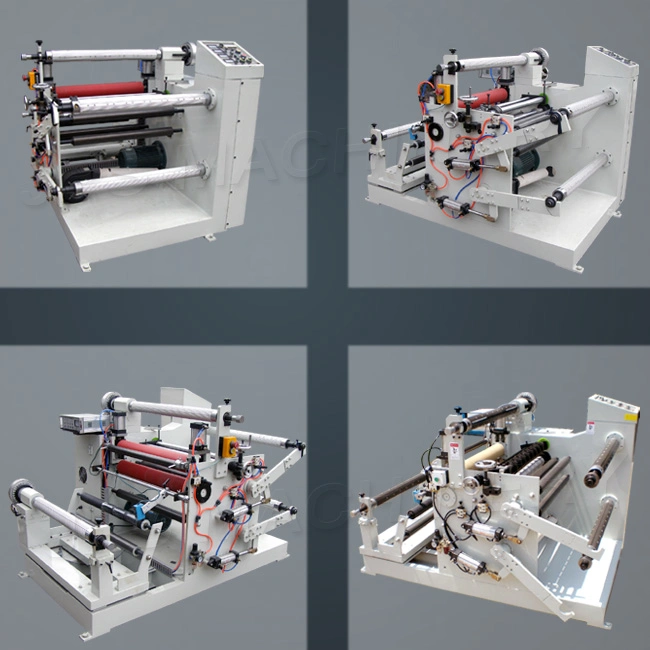 JPS-650FQ Multi-function Self-adhesiv Sticker Paper and Thermal Paper Slitter Rewinder With Lamination Function --- Configuration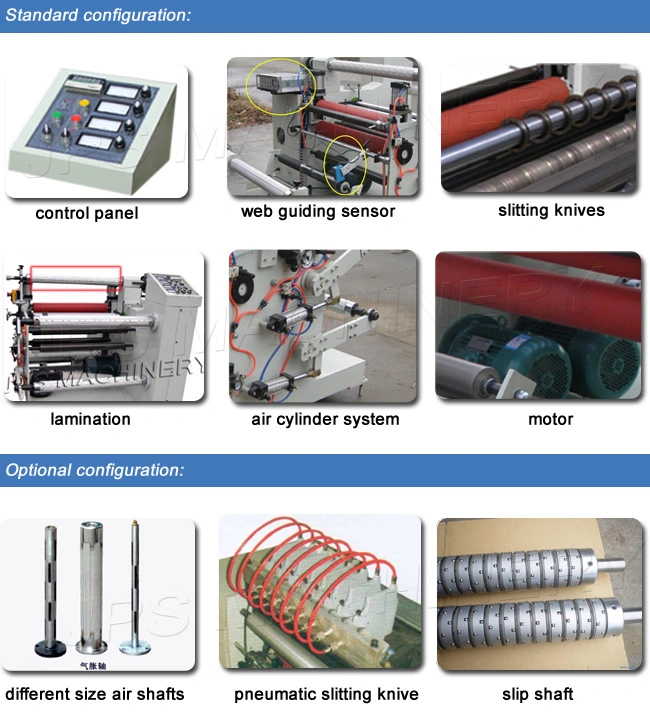 JPS-650FQ Multi-function Self-adhesiv Sticker Paper and Thermal Paper Slitter Rewinder With Lamination Function --- Application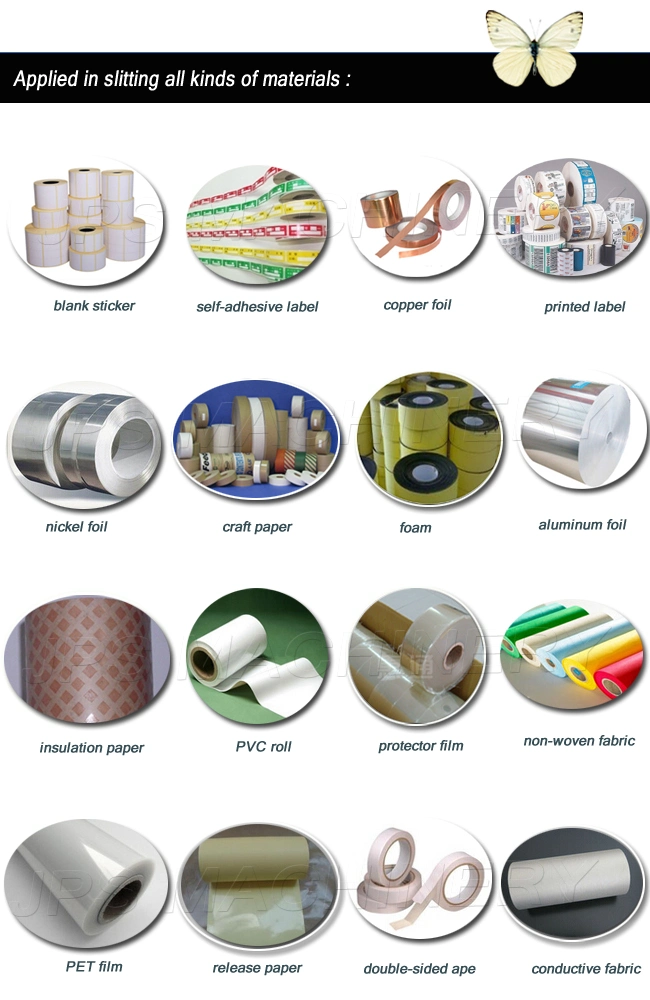 JPS-650FQ Multi-function Self-adhesiv Sticker Paper and Thermal Paper Slitter Rewinder With Lamination Function --- Factory show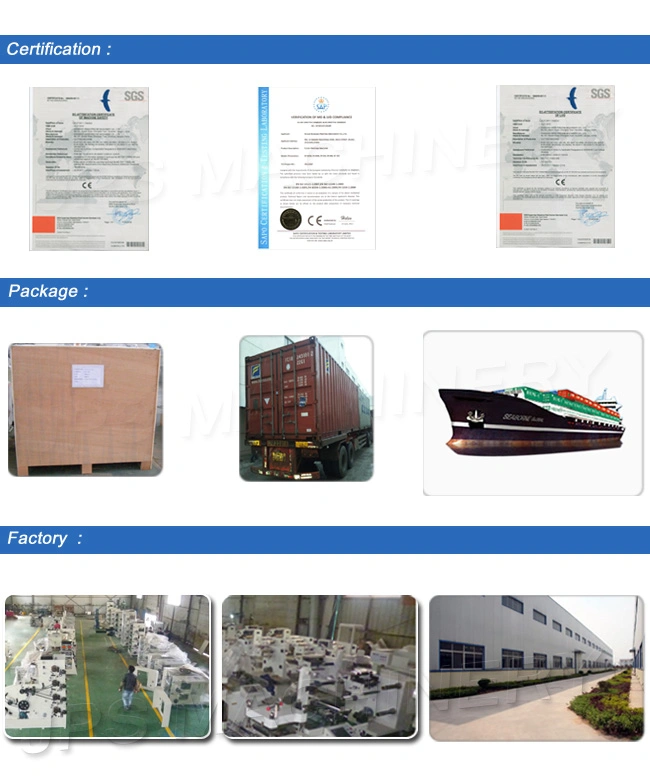 JPS-650FQ Multi-function Self-adhesiv Sticker Paper and Thermal Paper Slitter Rewinder With Lamination Function --- Similar machine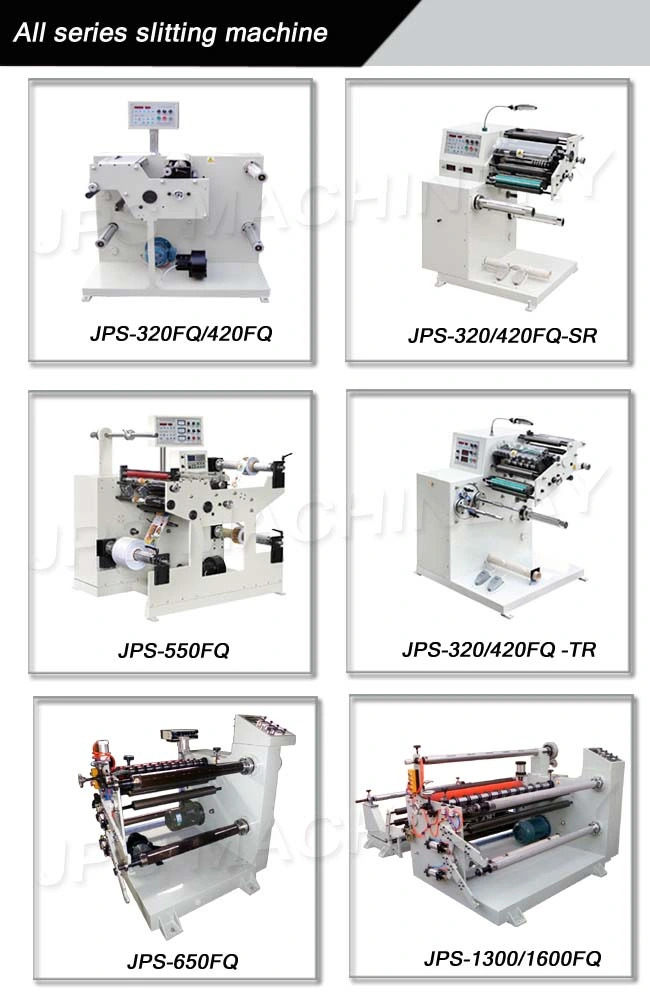 JPS-650FQ Multi-function Self-adhesiv Sticker Paper and Thermal Paper Slitter Rewinder With Lamination Function --- Customer show